Evolution of Tracking and Telematics
Information is easier to move
Data ecosystems, particularly tracking and telematics information systems, have evolved tremendously since the inception of the satellite tracking industry. Previously, these services offered users the ability to see the location of any asset as a dot on a map in real time, and over time, capabilities evolved to include other more advanced information from the software side, like historical location data, motion logs, routing, and a number of other reporting capabilities. Fast forward to 2018, where a hyper-connected world of smart devices, sensors, and high-bandwidth data movement infrastructure services has made it possible to track and employ more than just location data. Devices can now send just about any recordable data point, and software providers in the telematics industry have struggled to keep their products up to date with behavioral tracking.
With GSatTrack, portal users can make use of all behavioral data, leveraging insights not just on location of the assets in an ecosystem, but also what they're doing, and how that affects operational processes. Knowing what each asset is doing and how it is performing, managers can make changes in real time to augment efficiency, better manage resource expenditure, and mitigate operational safety risks. Indeed, entire data ecosystem solutions are possible with GSatTrack powering complex automations, streamlining processes, and providing insightful reports and asset data logs.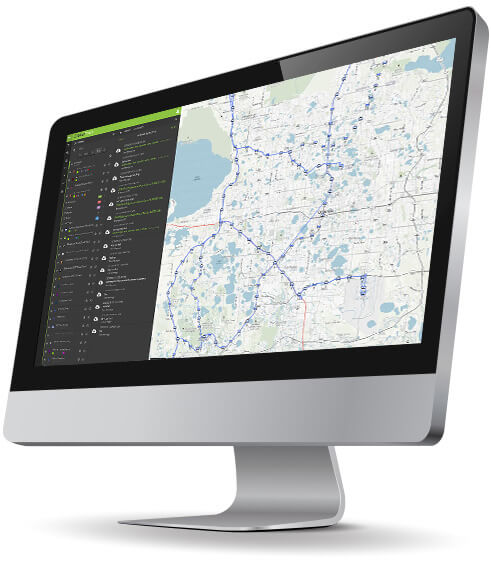 GSatTrack for Your Organization
Any Asset, Any Device, Anywhere In The World
GSatTrack's versatility as a device agnostic platform allows nearly any organization to deploy it rapidly without significantly altering their existing technology suite. Indeed, GSatTrack's ability to consolidate an organization's tracking and telematics investments to a single, managed, and powerful portal is perhaps its most appealing and differentiating characteristic. GSE understands that each organization's data hardware investments are extensive and diverse, and as such, GSatTrack has been developed to integrate in ways that competing software solutions are simply incapable of doing.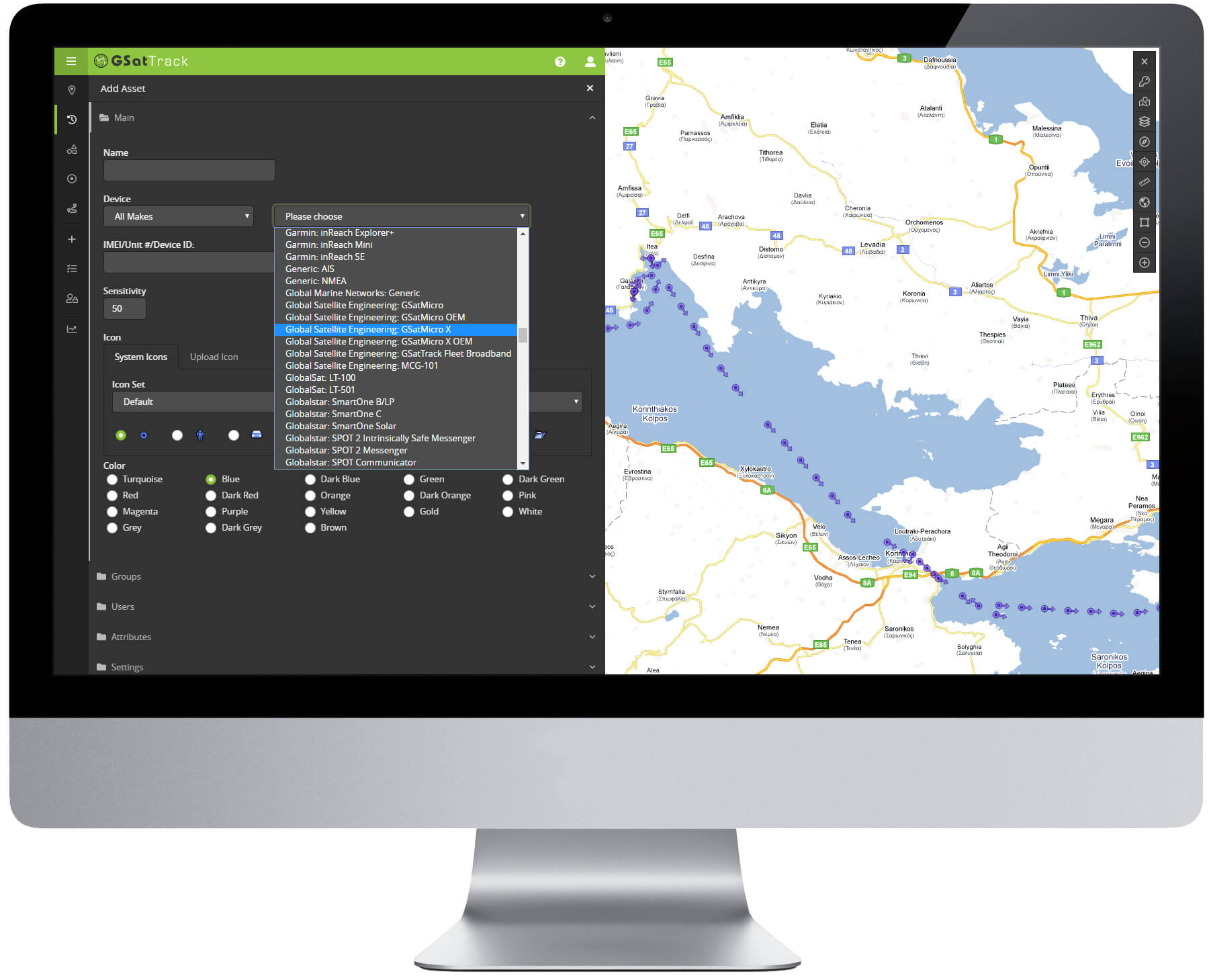 Customizable Solution
GSatTrack provides asset managers a comprehensive user interface that can be tailored to suit their individual needs, and also employs the most advanced map, API, and data management tools. Because GSatTrack is cloud-based, and managed assets report directly to the portal, managers also have near-real time data in live view with no need to refresh at regular intervals.
Scalable Solution
Many of the visualization and customization capabilities of GSatTrack contribute to its ability to accommodate the needs of organizations of all sizes, with asset networks and fleets as small as dozens to as large as thousands of individual nodes. Developed as an enterprise solution, GSatTrack is ideal for managers that need real-time access to data, insights, and advanced reporting features in order to make more informed decisions that can save money, time, and lives.
GSatTrack as a Partner Solution
Built-in value
GSatTrack gives resellers and distribution partners the ability to offer their clients the most powerful and advanced telematics software as part of a complete telematics solution. Click here for more information about reseller and partner programs available for B2B affiliates.
GSatTrack: An Engine for Your Custom Solution
Tailored to your needs
GSatTrack is also available to developers of custom applications, third party integrations, and specialty products developed using the GSatTrack interface, data ecosystem management tools, or data relay services. Click here to find out how GSatTrack can power your consumer app, or how you can develop custom integrations and make them available to the GSatTrack platform for all users.