GSatTrack Companion Mobile App
Available for iOS and Android, the GSatTrack Mobile App turns any mobile device into a tracker that can send location and behavior data to the main GSatTrack portal. This is the most cost effective and quickest way to immediately begin deploying nodes in a data ecosystem without the need to invest in additional hardware.
---
GSatTrack App Benefits
Easiest and most cost-effective way to track people
Because GSatTrack Mobile requires a GSM mobile device to operate, and most people have smartphones or tablets with 4G connectivity, the data ecosystem can track the location of each person based on where their mobile device is.
---
Easiest way to add nodes to a data ecosystem in GSM
For commercial applications like those for logistics carriers, fleet managers, or other enterprises that rely on knowing the location of vehicles in near-real time, GSatTrack Mobile provides a means of connecting those vehicles to the portal.
---
Direct interface for communication
Most tracking hardware requires a separate user interface device, but because GSatTrack Mobile turns a regular mobile device into a piece of tracking hardware, the messaging interface is readily available immediately to end users.
---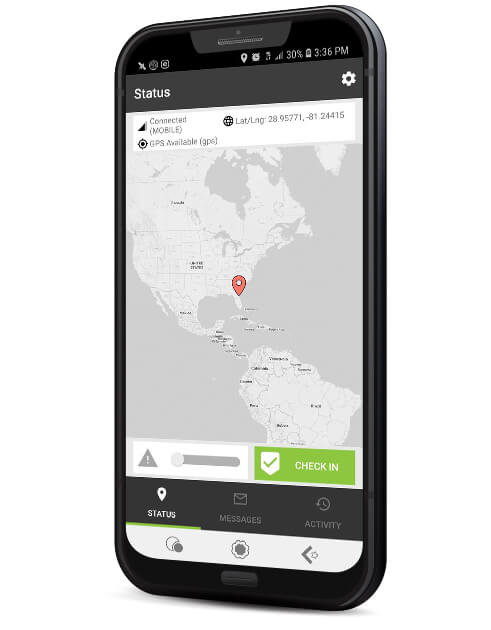 ---
GSatTrack App Features
Location and Data Tracking
GSatTrack Mobile can gather and send any data a given mobile device is capable of sending in small packets directly from the connected device to the portal. This can include GPS location, motion activity, vital stats, and even information from other apps like social media.
---
Messaging Interface
A large percentage of personnel tracking hardware has some means of communicating with the operator, or, at a minimum, have buttons that allow the operator to send check-in messages or emergency alerts. The GSatTrack Mobile app provides a full messaging interface that enables two-way messaging with the portal administrator and other two-way messaging enabled devices.
---
Check-ins
In addition to full two-way messaging, the GSatTrack application gives the ability to manually check in when there is a specific reason to do so. This can be to generate an event, respond to a mandatory wellness check, or to call attention to a specific location.
---
Integrations
GSatTrack Mobile has the ability to integrate with other applications to gather and send a number of different types of data. For example, GSatTrack can gather vital stats from any sensors or wearables, or it can use a third party tools to access data from a vehicle's onboard diagnostic reader.
---
Create Your Own Mobile App
GSatTrack can be used as a component piece of any larger and more complex application, particularly one that needs to ingest telematics data or employ the use of third party maps, data APIs, and other integrations. Leveraging the map, asset management, and other powerful features of GSatTrack in a third party application is as easy as reaching out to our engineering team to discuss the ways in which your product can tap into GSatTrack's platform.
Additionally, GSatTrack for mobile's ability to turn any device into a trackable asset can be used in conjunction with other applications that need to gather location and behavioral information from a user's device, allowing any third party app to begin ingesting the data it needs from a user's mobile device.
For more information about products that can be created using the GSatTrack engine to power its functionality, see GSatTrack API services.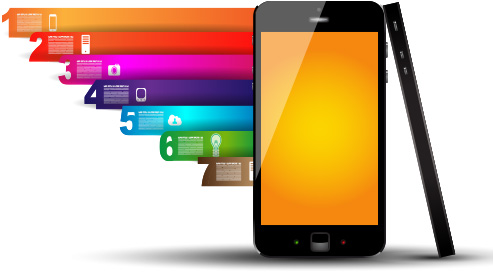 Control your data ecosystem

Create custom user interfaces

Incorporate other features

Maintain data security
Control the flow of data to other sources

Create team-specific tools

Use legacy tools and technology

Employ proprietary algorithms