Introduction to Asset Management
Control of your entire suite of hardware devices at your fingertips from one portal
Asset management tools are those that give portal operators the ability to interact remotely with any node in the ecosystem, potentially activating, configuring, and troubleshooting it over the air in near-real time based on that asset's capabilities. This can include routing, setting waypoints, and configuring other parameters of monitoring devices in order to collect the data necessary to make decisions or guide fleet operations. Two-way messaging capabilities are also critical components of this toolset for both managers and operators.
Given a complex hardware and sensor structure, as with programmable logic controllers (PLCs), portal managers and operators can even control entire functionality of equipment in remote locations, which is particularly relevant for industries that operate extensive networks of piping, cabling, or other expansive service delivery pipelines. PLC applications for GSatTrack are numerous, but represent only the tip of the iceberg for remote command and control functionality of the platform.
---
2-way Communications
Device agnostic messaging
GSatTrack serves as a data relay portal, meaning it can pull and push data to and from any connected device. This functionality allows for two-way communications both within and across networks, meaning managers and operators can interact through the portal, or operators of connected terminals can interact with each other.
Supported communication methods:
'Asset' to 'Portal'

'Portal' to 'Asset'

'Asset' to 'Asset'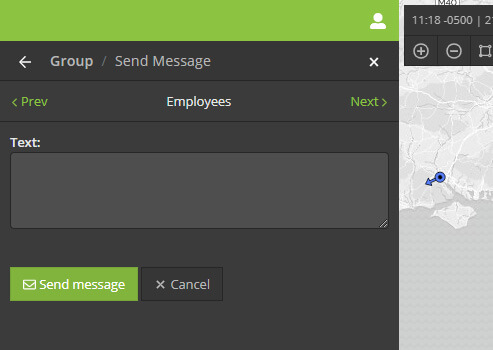 ---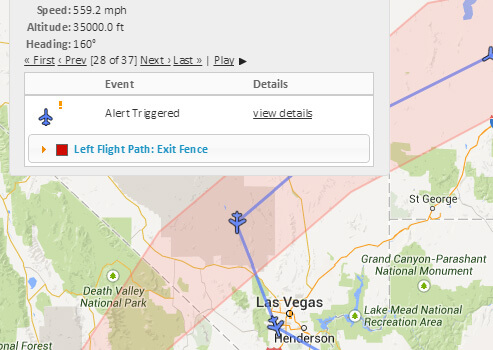 Alerts and Automation
Be the first to know
Asset managers can set up automated reports, protocols, and alerts that trigger whenever an asset meets a given criteria. For example, geofences can be set up to alert managers if an asset stays within a given path or area, or if it enters a dangerous or restricted access zone.
---
Remote Asset Configuration
Global reach at your fingertips
Portal managers can activate most devices over the air directly from GSatTrack. They can also configure all data gathering parameters and reporting intervals, along with any other setting, in near-real time, directly from the portal.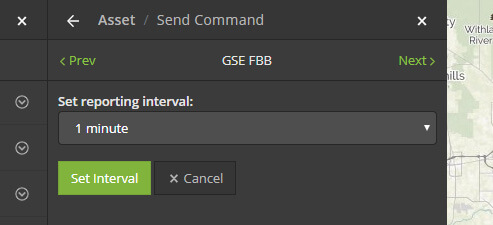 ---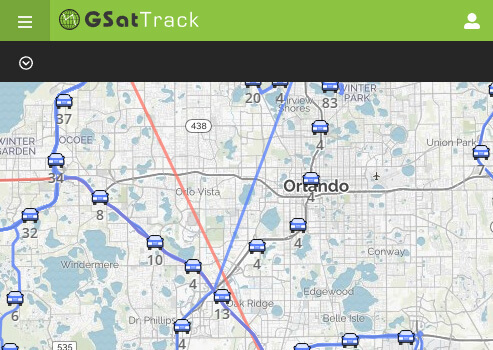 Maintenance Tracking
Less down time
Asset maintenance reports, history, and needs can be tracked through the GSatTrack portal so that managers can set alerts for scheduled maintenance, interval-based maintenance (such as mileage-based service schedules), and also keep track of the service record for each individual asset. Upcoming service reminders, overdue notices, and "check engine" or other self-diagnostic alerts can also be tracked in the portal to ensure the least amount of downtime.
---
Fleet Management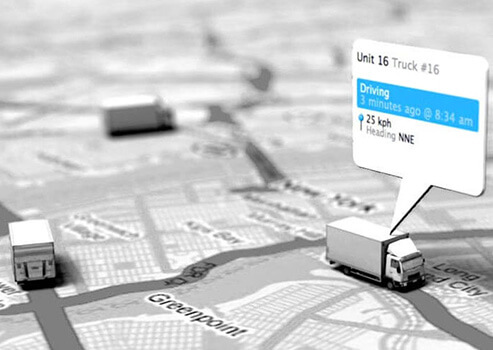 Leverage scalable toolsets
For organizations with extensive vehicle or vessel fleets, GSatTrack offers a fleet management solution package that configures the portal for maximum performance with hundreds or even thousands of assets. Features such as grouping by asset type, geo-location, or some other relevant criteria is often employed by managers to allocate management resources accordingly.
User Hierarchy
User hierarchy permissions also play a tremendously important role in the Fleet Management services, as it allows for the creation of users that have access only to a particular group of assets. Because of the extensiveness of the permission capabilities, portal administrators can essentially set up a tiered organizational structure of any size, with any number of management levels.
Reporting Functionality
Reporting functionality for multi-tiered organizational structures within GSatTrack allows each level of management to synthesize data from their area of responsibility, and to view downline assets in further detail.
Asset Control
Asset control using the fleet management services offered by GSatTrack allow managers to communicate with their fleet vehicles and vessels directly from the portal, both individually, and at the group level. This provides an opportunity to mitigate risk, ensure security of vehicles or vessels, ensure safety of operators and passengers, and temper liability exposure. Special protocols and alerts can be automated, such as weather events, piracy warnings, and even major delays because of traffic incidents or other extenuating circumstances. From these warnings, managers can also communicate new routes or instructions to operators based on need.
Dispatch Capabilities
Dispatch capabilities exist for large operations with fleets of vehicles and corresponding response teams, or for individual services like taxis or on demand support services that require technician visits. GSatTrack can not only serve as the portal for managers to dispatch people based on client needs, but it can also power third party systems and process the complicated back end algorithms to determine the most effective and efficient logistical plan.
Want to read more? Check out this blog post to learn more about how to leverage the ability to Monitor. Manage. Maximize.