You are here

You are here:
Home > Explore GSatTrack
Explore GSatTrack
A Powerful, Flexible, and Versatile Solution
GSatTrack sets a new industry standard for performance and utility as a telematics visualization platform. Its intuitive and dynamic user interface has evolved to meet the demands of the market and to leverage the more advanced capabilities of web and cloud applications. As an enterprise solution, GSatTrack can be employed to monitor, manage, and maximize integrated assets in near-real time from anywhere in the world with an internet connection.
---
Who Uses GSatTrack?
Organizations with intelligent data
GSatTrack offers an operational knowledge portal to asset managers across a number of enterprise verticals, governmental organizations, and entities with extensive fleet management or M2M operational needs. The ability to capture information from data acquisition devices in the field, process it with high powered data analytics tools, and visualize that information with detailed, complex reporting functionality, compounded by the capability to interact with all devices, operators, and data acquisition nodes in their telematics ecosystem from a single, centralized, cloud-based platform makes GSatTrack a critical piece of an organization's suite of operational intelligence optimization tools.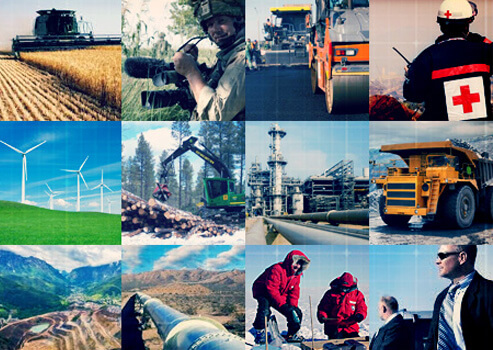 ---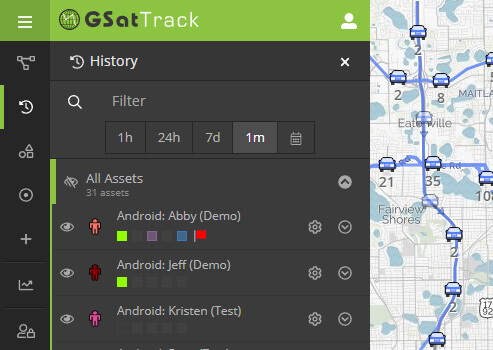 GSatTrack for Tracking
Intelligence on hand
GSatTrack is a telematics visualization platform that provides a data ecosystem management solution for managers and stakeholders, which can be used to extract valuable operational insights in near real time to save resources, increase efficiency, and mitigate risk. Asset managers can acquire data from all nodes in the ecosystem, and use that data to take action. The system's robust alert and reporting system also helps managers of extensive data networks focus on the information that is most critical, while still maintaining a record of everything else for later review. GSatTrack is device agnostic, and its limitations are tied only to the functionality and capabilities of the devices from which it acquires data, making it the most intelligent and universal tracking solution on the market.
---
GSatTrack for Automation
Intelligence in motion
Most markets and industries, if not all, have seen a surge in popularity of Machine to Machine (M2M) and Internet of Things (IoT) technologies. While Satellite can be said to have originated the remote automation technology, many of the software providers in today's telematics market lack the robust infrastructure necessary to handle complex automations, over the air asset management, and custom scripting without the intervention of system engineers and portal administrators. GSatTrack is the ideal solution for the automation and complicated interconnectivity demands of M2M systems, as it allows stakeholders to harness their hardware nodes' maximum capabilities and apply a layer of data processing that removes the need for regular human interaction.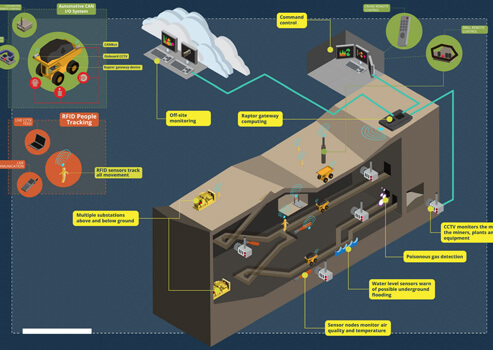 ---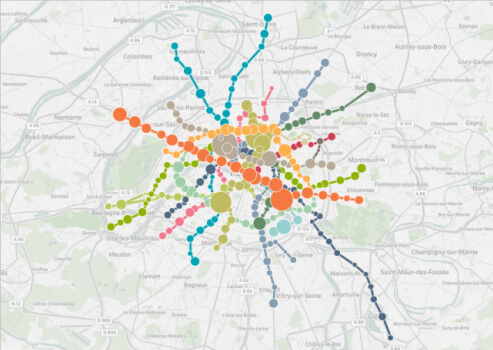 Powered by GSatTrack Inside
An engine for growth
GSatTrack is also a modular set of components, each of which has the ability to power third party applications, custom software, white label solutions, and accommodate the needs of other special business interests. Additionally, developers can launch their products and services, special layers, processing tools, and other feature sets, and deploy them directly to the platform for integration. Because GSatTrack can integrate with these tools, and can serve as a powerful API for custom applications, there are a number of industries whose gateway to innovative solutions for existing problems exists within GSatTrack.